Looking for a versatile, speedy, yet street-legal mode of transportation? You might have just found your perfect match in the TaoTao 150cc Phoenix Scooter. This scooter isn't just about looks or speed; it's also about legality and convenience.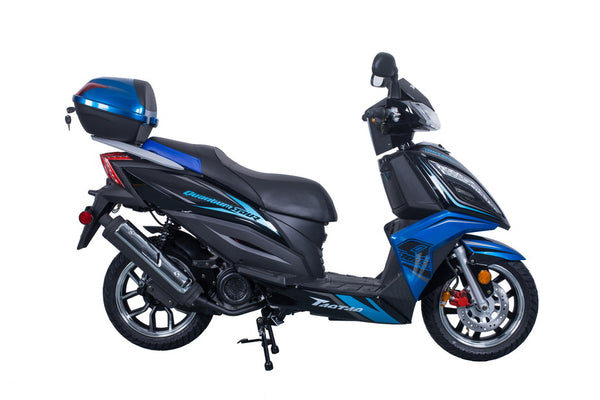 Street-Legal and DMV-Registrable
Yes, you read that right. The TaoTao 150cc Phoenix Scooter is completely street-legal and registrable with the Department of Motor Vehicles (DMV). This means that you can confidently ride this scooter on public roads without worrying about legal implications. It comes with a unique and genuine factory 17-digits VIN number, conforming to U.S. Federal Motor Vehicle Safety Standard (FMVSS). This is not just a scooter; it's your ticket to freedom on the open road.
Performance and Reliability
The TaoTao 150cc Phoenix Scooter is no slouch when it comes to performance. Powered by a Honda GY6 Clone 4 Stroke Engine, this scooter can reach a top speed of 56 Mph (90 Km/h). It's not just fast, but also incredibly reliable, thanks to the multi-start system featuring both electric push-button start and kick start.
Comfort and Storage
This scooter doesn't compromise on comfort either. The dual rear shocks suspension ensures a smooth ride, while the spacious seat and a weight capacity of 350lbs make it suitable for all riders. Plus, it offers ample storage space with a lockable glove box, under-seat storage compartment, and a free lockable cargo trunk.
Grab The Deal
Now, here's the sweetest part: the TaoTao 150cc Phoenix Scooter is currently available for just $1,099.95, a whopping 42% off the original price. Now that's a deal you wouldn't want to miss! So don't wait, click on the link and make your purchase today!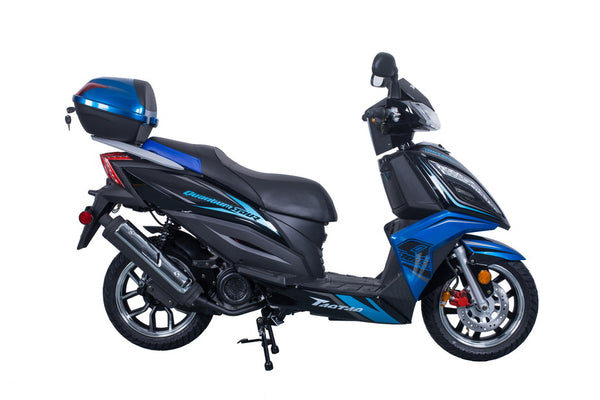 In conclusion, the TaoTao 150cc Phoenix Scooter offers excellent value for its price. It's a street-legal, DMV-registrable, high-performance scooter that doesn't skimp on comfort or storage. So why wait? Get yours today!