When it comes to the world of scooters, the TaoTao 150cc Phoenix Scooter stands as a beacon of superiority in design, performance, and convenience. But one question that's often on the lips of potential buyers is, "Does it have a storage space?" Well, you're in luck, because the answer is a resounding yes! Let's dive in and explore this feature and more.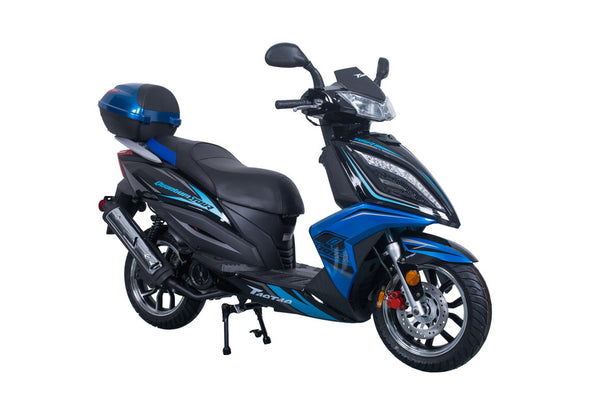 A Scooter with a Roomy Storage Space
The TaoTao Phoenix isn't just a scooter—it's a tool for freedom, a symbol of independence, and yes, even a portable storage solution. It offers a lockable glove box for small items—a nifty addition that not all scooters can boast of. But the storage capabilities of this scooter don't stop here.
There's also a lockable storage compartment under the seat, perfectly sized to fit a scooter helmet, making it a practical choice for those who value convenience and safety. But the cherry on top of this storage sundae? A FREE lockable cargo trunk that can comfortably fit another helmet and other miscellaneous items.
So, whether you're off to work, heading to the grocery store, or embarking on a road trip, the TaoTao 150cc Phoenix Scooter has got your storage needs covered.
More than Just Storage
But let's not sell this scooter short—it's not just about the storage. The TaoTao Phoenix Scooter delivers a powerful performance with its Honda GY6 Clone 4 Stroke Engine and boasts an impressive top speed of 56 MPH. Its sporty look, dual rear shocks suspension, and 13" aluminum rims ensure a smooth, comfortable ride every time.
A Deal Not to Be Missed
Now that you know the TaoTao 150cc Phoenix Scooter offers ample storage space, there's no reason to delay. Order yours today at the unbeatable price of $1,099.95, reduced from its original price of $1,899.00, and save a whopping 42%!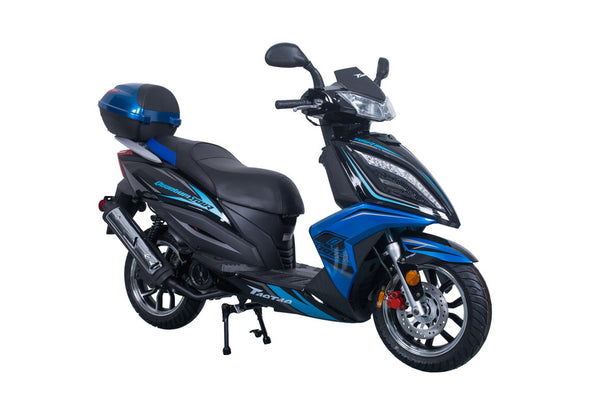 Don't miss this golden opportunity to own a scooter that melds style, performance, and practicality in one sleek package. Buy now and experience the TaoTao Phoenix difference!