When it comes to the thrill of off-road biking, safety should never take a backseat. Today, we're focusing on the braking system of the Tao Motor 125 DB17 Manual Dirt Bike ↗, a prime example of a machine that combines power, performance, and paramount safety.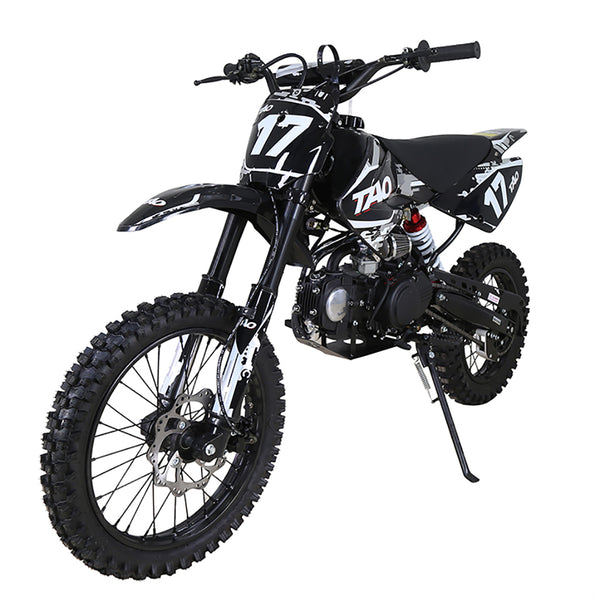 Hydraulic Disc Brakes: The Power Behind the Stop
One of the standout features of the Tao Motor 125 DB17 is its hydraulic disc brakes. These aren't just any brakes - they give the bike an edge in performance and safety. Let's delve a bit deeper into this feature.
Front Brakes
The front brake of the Tao Motor 125 DB17 is a hand-operated hydraulic disc brake. Hand Braker, as the moniker suggests, offers the rider swift, one-handed control over the bike's speed, a crucial factor when navigating tricky off-road terrains.
Rear Brakes
The back wheel, on the other hand, features a foot-operated hydraulic disc brake. Again, it's the little details that make a world of difference. This Foot Braker system provides the rider with an additional layer of control, aiding in maintaining balance and ensuring safe deceleration.
The Takeaway
So, what does this mean for you, the rider? In essence, this dual-braking system allows for a highly responsive, smooth stopping experience. Whether you're a seasoned rider or a newbie, the Tao Motor 125 DB17's brakes ensure that you're in control at all times.
But there's more to this bike than its brakes. Its manual transmission, kick start system, and an engine capable of reaching a max speed of 37 MPH make it a top choice for off-road enthusiasts. Combine that with a competitively priced offer and you've got a deal that's hard to pass up.
Ready to experience the Tao Motor 125 DB17 for yourself? Click here to make this bike yours today ↗ for just $799.95.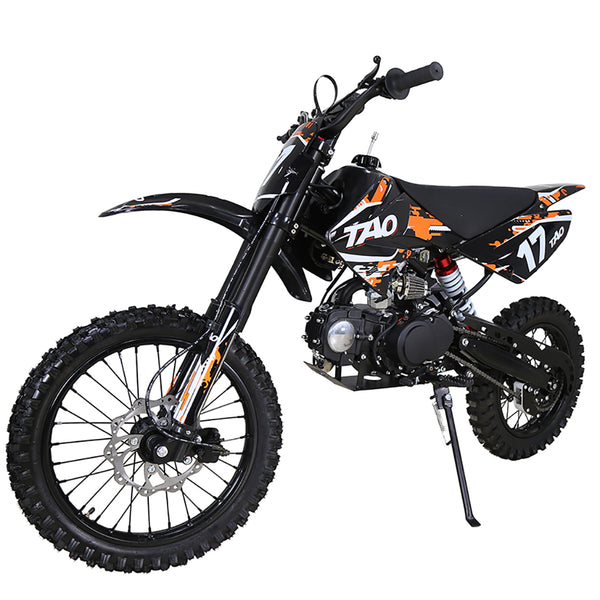 Boost your biking experience with the Tao Motor 125 DB17, a bike that doesn't compromise on power, performance, or safety.