When it comes to dirt bikes, one essential attribute that discerning riders often look for is the fuel capacity. After all, the longer you can ride without needing a refill, the better. And this brings us to the Tao Motor 125 DB17 Manual Dirt Bike ↗, an exceptional off-road machine that ticks all the boxes for a thrilling dirt bike experience. But, what is its fuel capacity?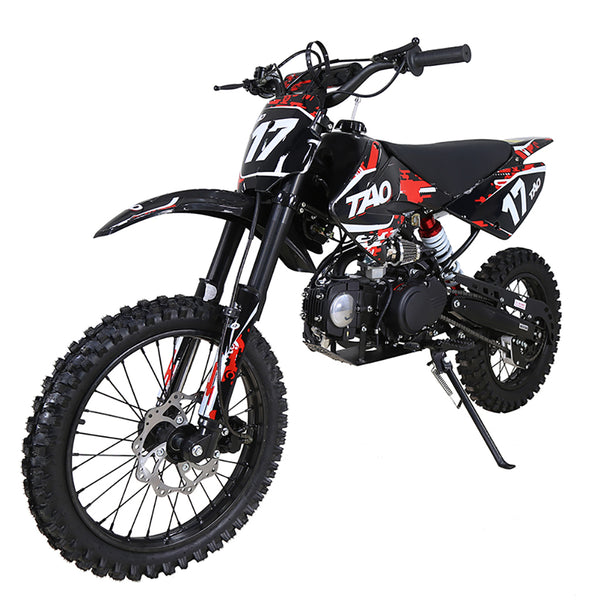 The Tao Motor 125 DB17 Manual Dirt Bike boasts a fuel capacity of 1.5 gallons (5.5 liters). This generous fuel capacity, combined with the bike's efficient 125cc, air-cooled, 4-stroke, 1-cylinder engine, ensures extended ride times between refills, thus maximizing your adrenaline-fueled adventures.
The Perfect Blend of Performance and Endurance
A notable trait of the Tao Motor 125 DB17 is its impressive fuel efficiency. This bike doesn't just have a high fuel capacity — it uses that fuel judiciously. The result is a dirt bike that provides you with longer riding times without compromising on performance.
The bike's 125cc engine delivers robust power, enabling riders to conquer various terrains with ease. The manual 4-speed transmission facilitates precise control, allowing you to adapt to different riding conditions.
Beyond Fuel Capacity: Additional Features of the
 

Tao Motor

 

125 DB17

While fuel capacity is undoubtedly important, the Tao Motor 125 DB17 ↗ offers much more. It features hydraulic disc brakes for superior stopping power, a kick-start mechanism for easy starting, and a weight of 200 lbs, providing excellent stability on rough trails.

The bike's dimensions (70 x 30 x 43 inches) and seat height (34 inches) cater to riders of varying heights, making it a versatile choice for both youth and adult riders. Additionally, the bike's sturdy construction, highlighted by its strong black mild steel swing arm, ensures durability even under the harshest conditions.
Grab the Tao Motor 125 DB17 Today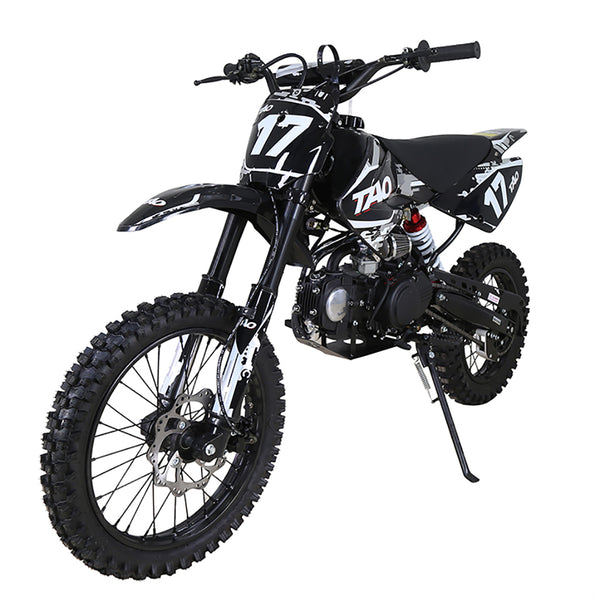 In conclusion, the Tao Motor 125 DB17 Manual Dirt Bike, with its 1.5-gallon fuel capacity, is a great choice for those seeking extended ride times without sacrificing performance. Order yours today ↗ on Power Ride Outlet for just $799.95 and take advantage of the unbeatable price.