Thrill-seekers and speed enthusiasts, buckle up! Today, we're putting the spotlight on the Tao Motor 125 DB17 Manual Dirt Bike ↗, a fine example of raw power and exquisite engineering. With its top-notch features and unbeatable performance, it's certainly a must-have for any off-road biking aficionado. But one question often pops up: What is the max speed of the Tao Motor 125 DB17 Manual Dirt Bike? Let's dive into the details.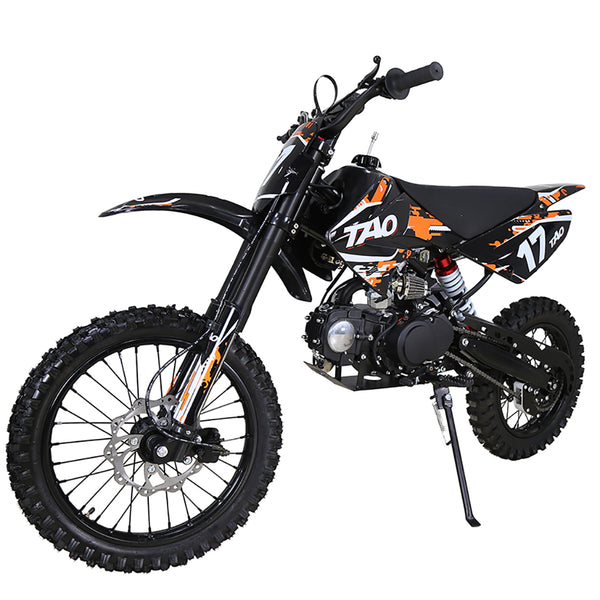 Max Speed - Thrills at Every Turn
The Tao Motor 125 DB17 Manual Dirt Bike can reach a maximum speed of 37 MPH (60 KM/H). Yes, you read that right! This beast allows you to blaze trails and conquer terrains at an exhilarating speed. Whether you're navigating uphill climbs, zooming through flat tracks, or taking on rugged trails, the DB17's speed capacity ensures an adrenaline-pumping ride at every turn.
Unleashing the Power
With the heart of a 125cc, air-cooled, 4-stroke, single-cylinder engine, the DB17 ↗ roars to life with just a kick start. The engine's raw power, complemented by a 4-speed manual transmission, gives you the power to manage and control your speed effectively. Now, that's a blend of power and precision we all crave!
But the Tao Motor 125 DB17 Manual Dirt Bike offers more than just top-tier speed. It's built with a robust steel swing arm to handle the toughest of terrains. Its hydraulic brakes provide excellent stopping power, while the high-performance carburetor ensures optimal fuel efficiency. And let's not forget its striking design and sleek finish that'll make heads turn wherever you go!
Get Yours Today!
Experience the thrill of speed and the joy of off-road biking with the Tao Motor 125 DB17 Manual Dirt Bike ↗. Available at an amazing price of $799.95, this dirt bike is a steal! Don't miss out. Grab this opportunity to own a DB17 today, and inject a dose of adrenaline into your biking adventures!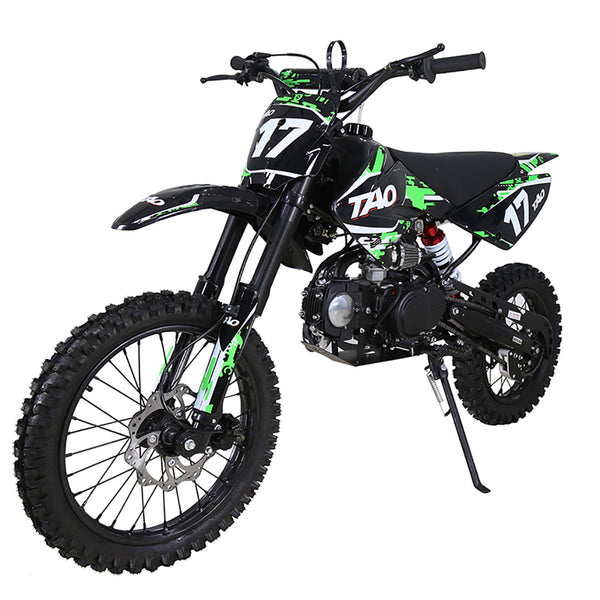 So, what's stopping you? Step on the throttle and feel the power of the Tao Motor 125 DB17 Manual Dirt Bike. Remember, life is too short for slow rides!