Welcome to the world of power ride adventures! If you're here, you're probably searching for the perfect dirt bike for your young rider. You've come to the right place, as we delve into the features of the Tao Motor 110 DB14 Kids Dirt Bike ↗. Specifically, we're shining our spotlight on its braking system. Safety is paramount, especially when it comes to kids' dirt bikes, and one of the critical components for safety is the bike's brakes.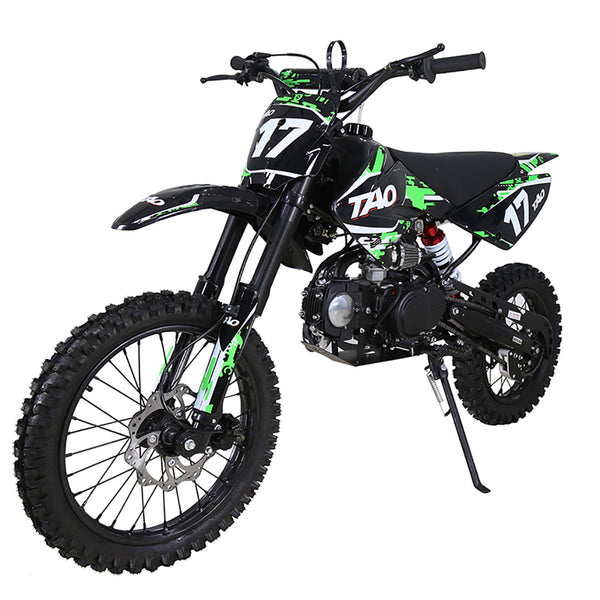 The Power
 

of Hydraulic Disc Brakes

The Tao Motor 110 DB14 Kids Dirt Bike is equipped with Hydraulic Disc Brakes both at the front and rear. This braking system is a game-changer in the world of pit bikes. Why, you ask? Well, let's dive into it.
Front Brake: Hydraulic
 

Disc

 

--- Hand Braker

The front hydraulic disc brake is hand-operated, providing the rider with immediate stopping power at the squeeze of the lever. This type of brake is not only effective but also easy to use, making it perfect for young riders still getting a feel for controlling their vehicle.
Rear Brake: Hydraulic Disc --- Foot Braker
Just like its front counterpart, the rear brake is a hydraulic disc system but operated by foot. This brake type offers reliable stopping power and is designed to handle dirt, mud, and all the rough-and-tumble conditions your young rider might face in their off-road adventures.
These brakes, combined with the bike's other top-notch features, make the Tao Motor 110 DB14 Kids Dirt Bike ↗ a stand-out choice for a safe, thrilling ride. Now available at an unbeatable price of $519.95!
Why Choose
 

Tao Motor 110

 

DB14 Kids Dirt Bike?

Well, the Hydraulic Disc Brakes are just the tip of the iceberg. The Tao Motor 110 DB14 is a feature-rich dirt bike designed with a semi-automatic transmission for easy start and better control. It's powered by a 110cc air-cooled, 4-stroke, 1-cylinder engine that offers a max speed of 30 MPH. All these features, combined with its robust design and affordable price tag, make it an excellent choice for beginners and young riders.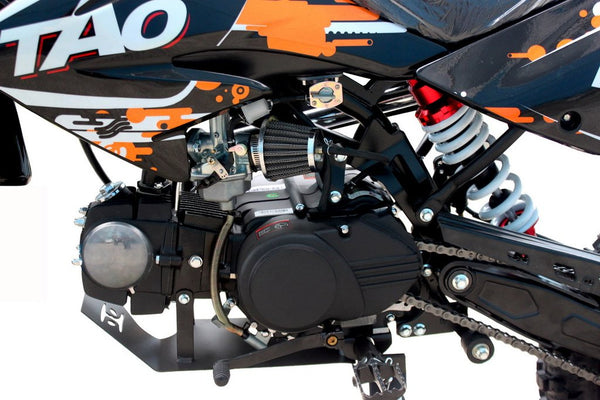 Ready to make the leap and get your kid their first dirt bike? Click here ↗ to shop the Tao Motor 110 DB14 Kids Dirt Bike now and give your young rider the thrill and adventure they've been dreaming of!