As a seasoned SEO specialist, guiding you towards the best products on the market is my goal. Today, we're putting the spotlight on a fantastic piece of machinery—the Tao Motor 110 DB14 Kids Dirt Bike ↗. This dirt bike is not just a bike; it's a thrilling adventure on two wheels tailor-made for young riders. Now, let's dive into the fascinating world of this dirt bike and explore its key specifications.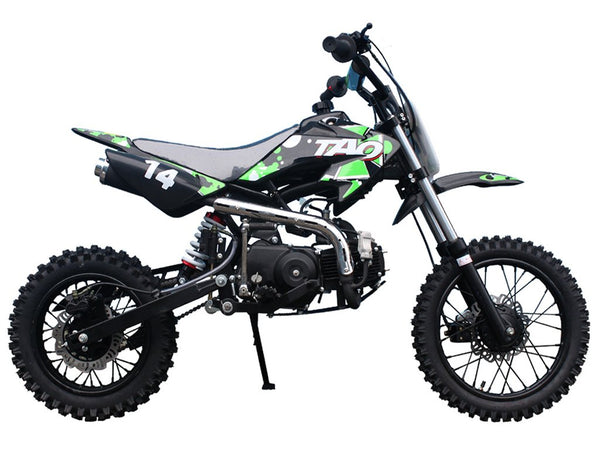 Unbeatable Performance
The Tao Motor 110 DB14 is a hot item ↗ that boasts a 110CC, air-cooled, 4-stroke, 1-cylinder engine. This impressive powertrain ensures a smooth ride and top-notch performance. It also uses a kick-start ignition, offering a reliable and easy start to your child's thrilling ride.
Safety and Control
Safety is paramount when it comes to kids' dirt bikes. The Tao Motor 110 DB14 features a semi-automatic transmission, freeing up the rider's hands for better control. It also utilizes a hydraulic disc braking system, ensuring maximum stopping power when needed.
Exceptional Design
The Tao Motor 110 DB14 isn't just about performance—it's also about style. With its black mild steel swing arm and aluminum rims with "Semi-Pro" hub, this bike looks as good as it rides. The seat height is 28 inches, providing a comfortable ride for most young riders.
Exceptional Comfort and Handling
The Tao Motor 110 DB14 comes equipped with hydraulic front forks and a 275mm coilover rear shock. These features enhance the bike's handling while providing a comfortable ride over various terrains.
This bike is designed to give young riders an adrenaline rush without sacrificing safety or comfort. It's the perfect stepping stone for kids who want to take their biking skills to the next level.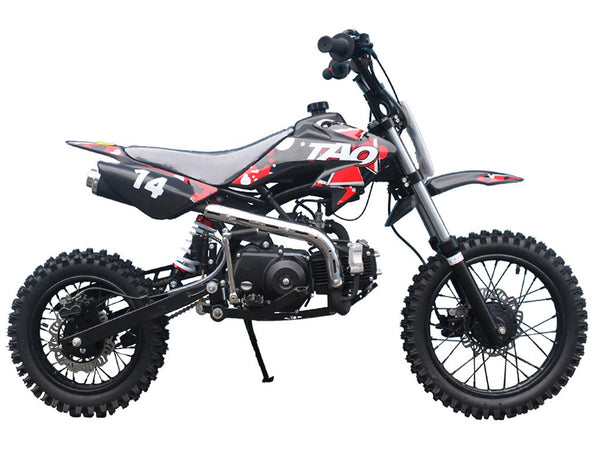 Now that you're familiar with what the Tao Motor 110 DB14 Kids Dirt Bike ↗ offers, it's time to make a move. Priced under $519.95, it's a steal. Grab this deal before it's gone!