When it comes to finding the perfect dirt bike for your little rider, weight is a crucial consideration. The Tao Motor 110 DB14 Kids Dirt Bike, available for purchase here ↗ (marked in a vibrant shade of blue), is one such model that strikes an excellent balance between weight and performance.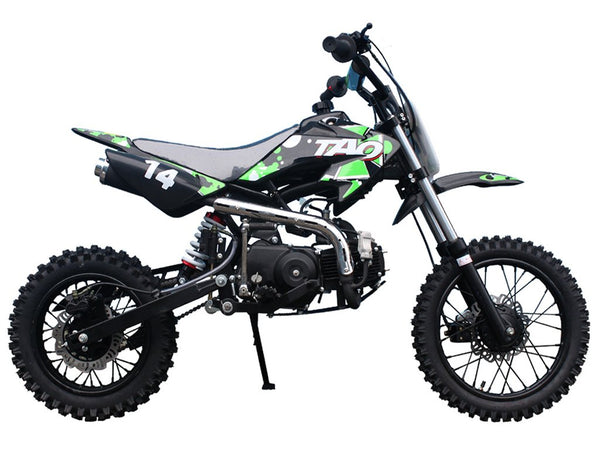 The Weight of the Tao Motor 110 DB14
The Tao Motor 110 DB14 Kids Dirt Bike weighs in at a manageable 125 pounds (approximately 57 kilograms) net weight, with a gross weight of 154 pounds (approximately 70 kilograms). This weight, combined with its robust build, makes it an ideal choice for young off-road enthusiasts.
The Importance of Weight in a Dirt Bike
The weight of a dirt bike plays a vital role in its stability and maneuverability. A lighter bike is easier to handle, especially for children, and can help instill confidence in their riding ability. The Tao Motor 110 DB14, with its weight, provides a comfortable ride without compromising on the thrill of the ride.
While the weight of the Tao Motor 110 DB14 is impressive, it's far from the only thing this bike has going for it. This model boasts a Semi-Automatic Transmission, ensuring easy starts and better control on shifting. It's also equipped with a Hydraulic Brake System, providing the best handling on the brake and ensuring maximum braking power.
The Tao Motor 110 DB14 Kids Dirt Bike is a hot item, and it's easy to see why. With its sleek design, impressive performance, and a comfortable weight for kids, this bike is an excellent choice for young riders.
So why wait? Grab the opportunity and get this fantastic bike here ↗ at a discounted price of $519.95. It's an investment in fun, adventure, and confidence for your young one.
You might be wondering, "Why should I trust this information?" Well, we at PowerRideOutlet.com have years of experience and a wealth of knowledge in the field. We pride ourselves on our reliable and authoritative information. When you choose to purchase from us, you're choosing quality, credibility, and a fantastic riding experience.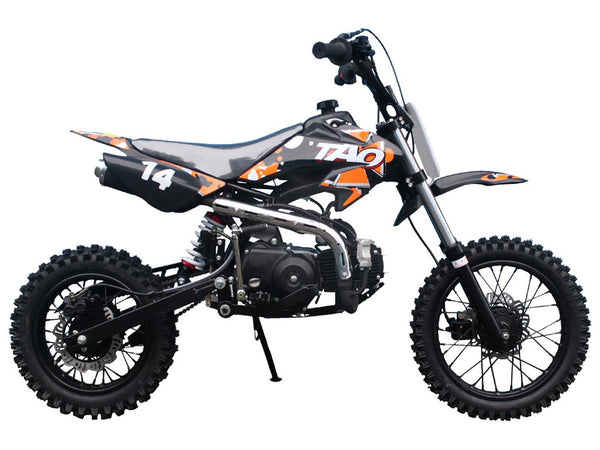 Remember, the right dirt bike makes all the difference. Make the right choice with the Tao Motor 110 DB14 Kids Dirt Bike. We're confident that it will exceed your expectations!