Welcome to the world of adventure, thrill, and high-performance off-road biking! Today, we're going to delve into the heart of the Tao Motor 110 DB14 Kids Dirt Bike ↗, its engine. This isn't just an ordinary kids' dirt bike; it's a blend of style, power, and reliability that guarantees an unmatched off-road experience.
The Heart
 

of the Beast: The Engine

The Tao Motor DB14 is powered by a high-performance 110CC, air-cooled, 4-stroke, 1-cylinder engine. This isn't just any engine, it's a blend of power and reliability that makes it stand out amongst its peers. Its kick-start ignition system means you're always just a kick away from the thrill of the ride.
Performance Unleashed
The engine's air-cooling mechanism ensures optimal performance by maintaining the engine's temperature even during extended rides. Plus, with the semi-automatic transmission system, riders have better control and an easier start, eliminating the need for a hand clutch.
A Ride to Remember
Riding the Tao Motor 110 DB14 Kids Dirt Bike ↗ is not just about the thrill, it's an experience. With a maximum speed of 30 MPH, your young rider will be whizzing through dirt trails and over hills like a pro. The hydraulic brakes, both front and rear, provide optimal stopping power, ensuring a safe and exciting riding experience.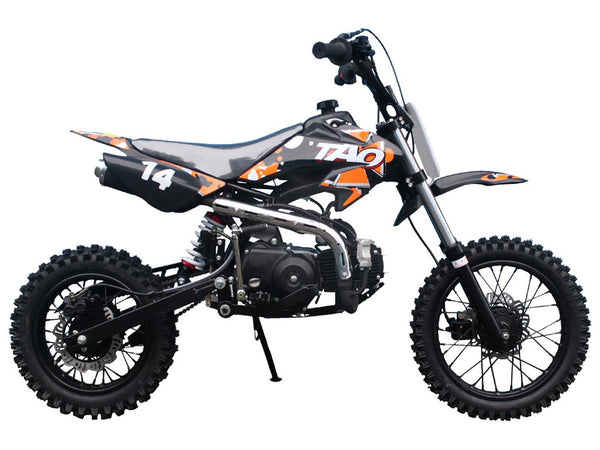 Why the Tao Motor 110 DB14?
Apart from its robust engine, the Tao Motor DB14 comes with a stunning design, high-grade tires, and a strong, black mild steel swing arm for more rear wheel travel and ride height. Don't just take our word for it, try out the Tao Motor 110 DB14 Kids Dirt Bike ↗ for yourself!
Ready to hit the dirt trails with the Tao Motor 110 DB14? Get it now for just $519.95! This is a steal for a bike of this caliber. Don't wait, click here ↗ to grab this deal before it's gone!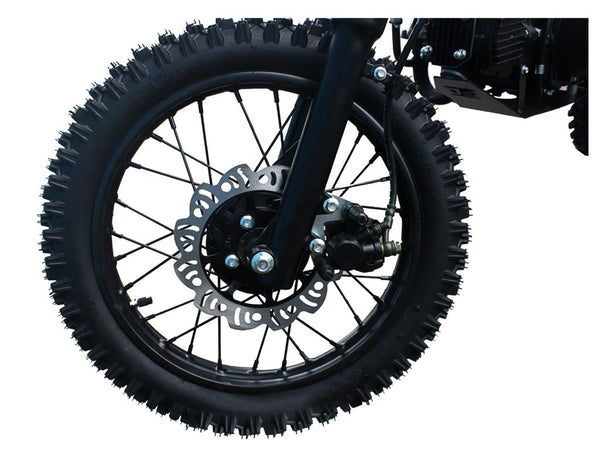 To conclude, the engine of the Tao Motor 110 DB14 Kids Dirt Bike is a masterpiece that delivers power, performance, and reliability, providing young riders with an unforgettable off-road experience. Start your adventure today!