As an enthusiast of dirt biking, you understand the importance of having a reliable and high-performing bike. The Tao Motor 125 DB17 Manual Dirt Bike ↗ stands as a symbol of durability, power, and thrill. But what makes this bike stand out from the crowd? Well, it's all in the transmission.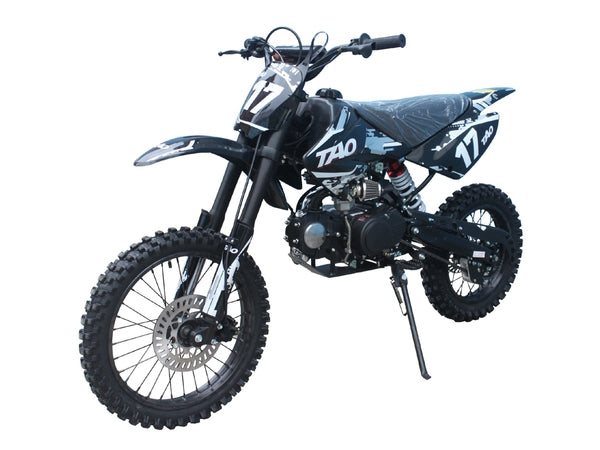 Transmission Overview
The Tao Motor 125 DB17 features a manual transmission, a key feature that sets it apart from many other dirt bikes in its class. If you're new to the manual transmission world, it's a system that requires the rider to manually switch gears, as opposed to an automatic transmission where the system does it for you.
So, why manual?
Manual transmission, like the one found in the Tao Motor 125 DB17 ↗, offers riders a more engaging and active riding experience. It provides the rider with more control over the bike's performance, allowing you to adjust and optimize your speed depending on the terrain and riding conditions.
The Transmission Details
The Tao Motor 125 DB17 Manual Dirt Bike has a 4-speed transmission, with a shift pattern of one down, three up. This setup means that there's one gear below neutral and three gears above it. The bike's kick start system complements this manual transmission, making for a seamless integration of speed and power.
Why Tao Motor 125 DB17?
The Tao Motor 125 DB17 is not just about the manual transmission. It's a masterpiece crafted with precision, boasting features such as a 125CC, air-cooled, 4-stroke, 1-cylinder engine, hydraulic disc brakes, and high-performance carburetor. Its robust structure and high ground clearance make it the perfect companion for your off-road adventures.
In addition to these top-notch features, the Tao Motor 125 DB17 ↗ is available at an unbeatable price of $799.95, a deal you don't want to miss.
Conclusion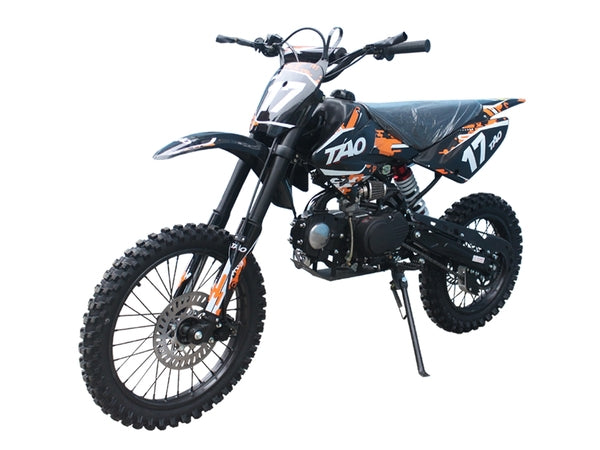 Whether you're a beginner or a seasoned rider, the Tao Motor 125 DB17 Manual Dirt Bike is designed to cater to your needs. The manual transmission provides an immersive riding experience, giving you total control over your speed and performance. So, why wait? Buy the Tao Motor 125 DB17 Manual Dirt Bike today ↗ and experience the thrill of manual transmission!