Can the
 

Tao Motor 125

 

DB17 Manual Dirt Bike be Shipped to California?

Are you an adrenaline junkie or a dirt bike aficionado living in the scenic state of California? If you've been eyeing the Tao Motor 125 DB17 Manual Dirt Bike ↗ and wondering, "Can this magnificent machine be shipped to California?" you're in the right place.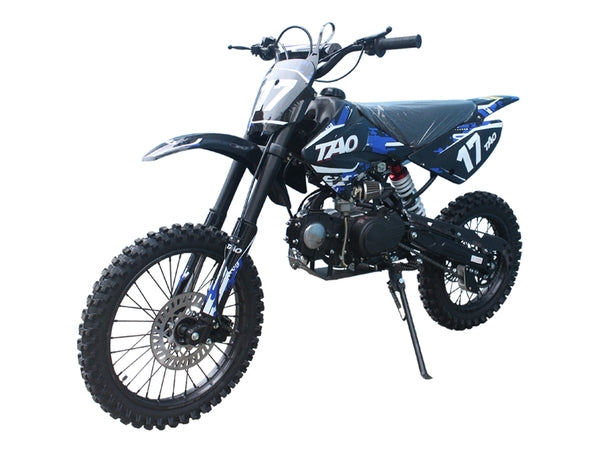 Let's cut to the chase. The Tao Motor 125 DB17 manual dirt bike, while being a top-of-the-line dirt bike, unfortunately, is not available for shipment to California. This restriction is due to the state's stringent emission standards. However, don't be disheartened yet! We have a range of other fantastic bikes that do meet the Californian standards and we're sure you'll find your dream ride among them.
The Tao Motor 125 DB17 Manual Dirt Bike - An Overview
Before we delve into alternative options, let's take a moment to appreciate the sheer brilliance of the Tao Motor 125 DB17 ↗. It comes with a four-speed manual transmission, a kick-start starting system, and a 125CC, air-cooled, 4-stroke, single-cylinder engine. With a hydraulic disc brake system and a maximum speed of 37 MPH, this bike truly offers an exhilarating ride.
Alternatives for California Residents
Now, let's not let the shipping restriction rain on your parade. We have a plethora of other high-quality dirt bikes that can be shipped to California. Let's explore these dream machines, shall we?
Our California-friendly products are listed here.
Why Choose PowerRideOutlet?
At PowerRideOutlet, we are committed to providing the highest quality products, excellent customer service, and unbeatable prices. We believe in empowering our customers with comprehensive product information, helping them make the best choice. So, even though the Tao Motor 125 DB17 may not be available for California, rest assured, your perfect ride is just a click away.
Check out our range of California-friendly dirt bikes now!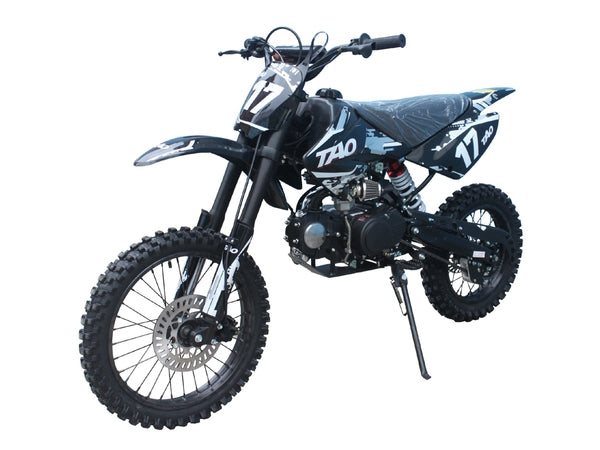 Don't let the roadblocks stop you. Find your dream ride today at a discounted price of $799.95. Gear up, rev your engines, and let the adventure begin!