As an ATV enthusiast and expert, I often get asked about the specifics of different ATVs in the market. Today, I want to focus on one particular model that has been turning heads, the 110cc Kids/Youth ATV available at Power Ride Outlet.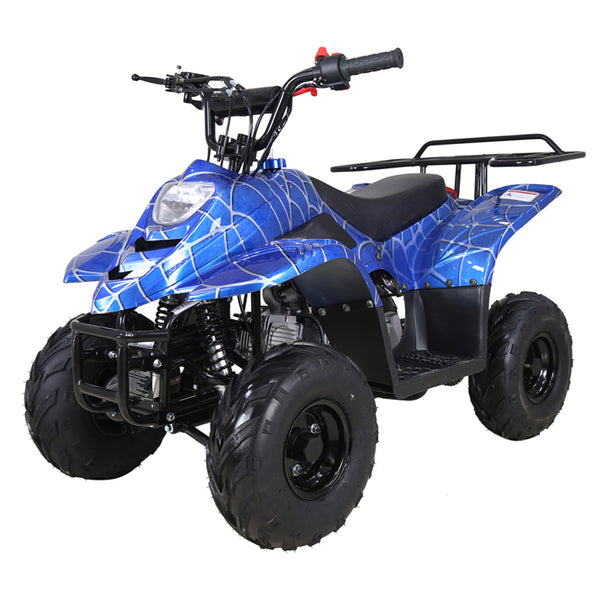 This model is not just an ATV; it's a blend of safety, fun, and easy operation, tailor-made for our young riders. But before we dive deep into the nitty-gritty of its features, let me answer the question that brought you here: What's the starting mechanism for this 110cc ATV?
The 110cc Kids/Youth ATV uses an Electric Start mechanism. This system is both reliable and convenient, making it a breeze for kids to start their ATV adventure. Simply turn the key, and you're all set to conquer the trails.
Electric Start – A Closer Look
The ATV's electric start system is designed with children's safety and simplicity in mind. No need for a kick-start or pull-start here, which can be challenging for young riders. With the electric start, the ATV comes to life with just a twist of the key—no fuss, just pure ATV fun.
The electric start, combined with the ATV's automatic transmission, creates a seamless riding experience for kids. They can focus on the ride, the exploration, and the joy of off-road adventure instead of wrestling with complex starting procedures.
More Than Just a Starting Mechanism
While the electric start is definitely a highlight, there's so much more to the 110cc Kids/Youth ATV. This ATV is equipped with safety features like a remote control for emergency engine shutoff and a speed limiter, ensuring that parents are in control and can keep the ride safe. Not to mention, its compact size and lightweight design make it perfect for young riders.
Empower Your Kids with the 110cc ATV
If you're looking for an ATV that combines safety, fun, and fuss-free operation, the 110cc Kids/Youth ATV is your answer. The electric start system, combined with the multitude of other features, makes this ATV a clear winner in its category.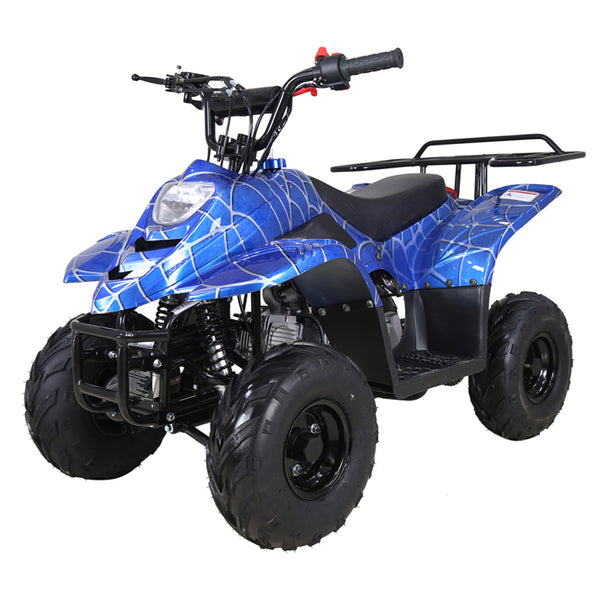 So, why wait? Empower your kids with their very own ATV. Check out the 110cc Kids/Youth ATV on Power Ride Outlet today and avail their ongoing discount of 70% off!