If you've been diving deep into the world of kids' dirt bikes, you've likely come across the Tao Motor 110 DB14 Kids Dirt Bike. This powerhouse of a mini bike has been making waves in the pit bike community and for a good reason. In this blog post, we will delve deep into the specifics of this dirt bike, its features, and most importantly, its price.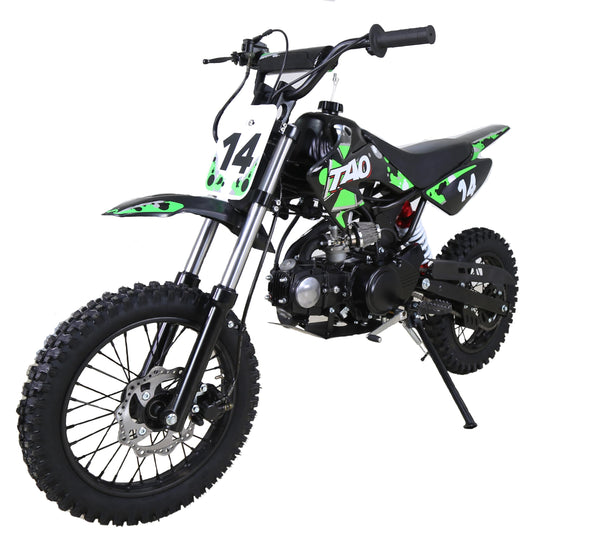 The Tao Motor 110 DB14 Kids Dirt Bike is a fantastic piece of machinery that finds the perfect balance between performance and safety. Tao Tao, the manufacturer, has a well-established name in the industry for crafting dirt bikes that are reliable, durable, and fun to ride. But what about the price? Well, it's available at an unbelievable rate of $519.95 ↗ at the PowerRide Outlet. Yes, you read that right! Quality, performance, and affordability all rolled into one.
The DB14 model is not just any ordinary dirt bike. It's equipped with a semi-automatic transmission, making it easier for young riders to get started with their pit bike journey. It provides better control over shifting without having to worry about a hand clutch.
The bike features a powerful 110CC, air-cooled, 4-stroke, 1-cylinder engine with a kick start and chain drive transmission. The semi-automatic engine gear system offers ease of use without compromising performance. The dirt bike can reach a top speed of 30 MPH, offering an exhilarating ride for any child.
Now, let's talk about the brakes. This dirt bike features a hydraulic disc brake system for both the front and rear wheels. This ensures maximum braking power for safe and controlled rides.
What's more, this bike also features a high-performance Keihin carburetor, designed with Japanese Technologies that improve the overall performance of the bike. A 275mm coilover shock with adjustable damping and coil spring preload adds to the top-notch features of the bike.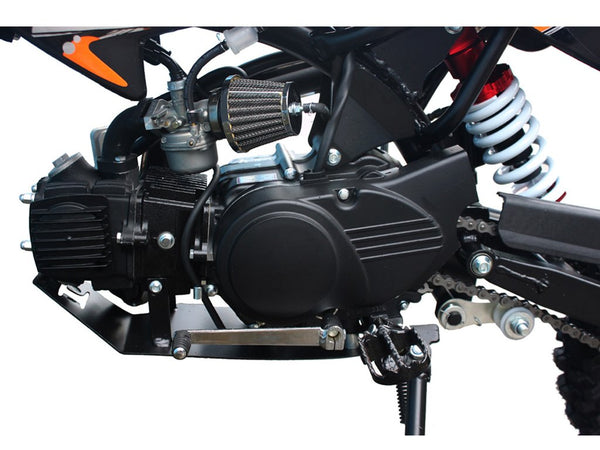 The Tao Motor 110 DB14 Kids Dirt Bike is indeed an excellent choice for your child's first dirt bike. It's safe, reliable, and packs a punch when it comes to performance. And the best part? It's available at an unbeatable price of $519.95 ↗. So, why wait? Head over to the PowerRide Outlet and secure this fantastic deal today!