Hello, off-road enthusiasts! Today, we're diving deep into the heart of one of the most reliable and robust ATVs on the market: the Tao Motor 125 T-Force Platinum ↗. We'll be focusing on one of the key elements that contributes to its exceptional performance - the transmission.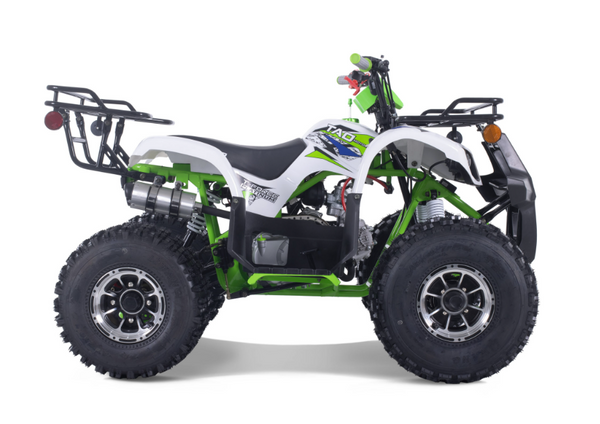 The Heart
 

of the Beast: Transmission

The Tao Motor 125 T-Force Platinum ↗ is powered by a 120CC, Air cooled, 4-stroke, 1-cylinder engine, but the real magic lies in its transmission. This ATV utilizes an automatic transmission, providing you with a seamless and effortless riding experience.

An automatic transmission means you won't need to worry about manual gear shifting. With the gear set to "F-N-R" (Forward-Neutral-Reverse), you have quick access to forward, neutral, and reverse gears, making it perfect for riders of all experience levels. This feature is especially helpful for beginners, making the ride smooth and hassle-free.
A Step Above the Rest
If you've ever ridden an ATV with a manual transmission, you know that constant gear shifting can be a bit of a hassle, especially on challenging terrain. With the Tao Motor 125 T-Force Platinum's ↗ automatic transmission, you can focus on the thrill of the ride, not the mechanics of gear shifting.
The Safety Aspect
Safety is a top priority with the Tao Motor 125 T-Force Platinum. It comes equipped with an engine kill switch and a speed limiter, ensuring a safe ride for all. The automatic transmission adds another layer of safety, allowing riders to keep their hands on the handlebars and eyes on the road.
Ready to Ride?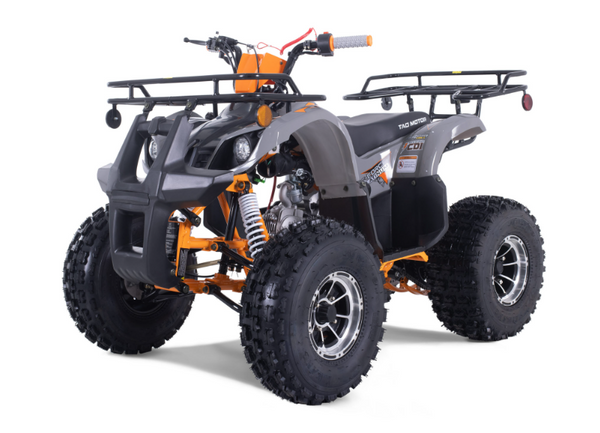 So there you have it! The Tao Motor 125 T-Force Platinum ↗ offers a smooth, automatic transmission, making it an excellent choice for both beginner and experienced riders. Its blend of power, performance, and safety features sets it apart from the crowd.
Now comes the exciting part - experiencing the Tao Motor 125 T-Force Platinum for yourself! At an unbeatable price of just $1,149.95, this ATV promises an unprecedented off-road experience. Don't wait, get your Tao Motor 125 T-Force Platinum ↗ today!