If you're a hard-core off-road enthusiast, you know that the thrill of an ATV adventure isn't just about power and speed. It's about the ability to go the distance and conquer new terrains without worrying about running out of fuel. So, how does the Tao Tao Rhino 250 ATV fare in this regard? Let's dive in and explore.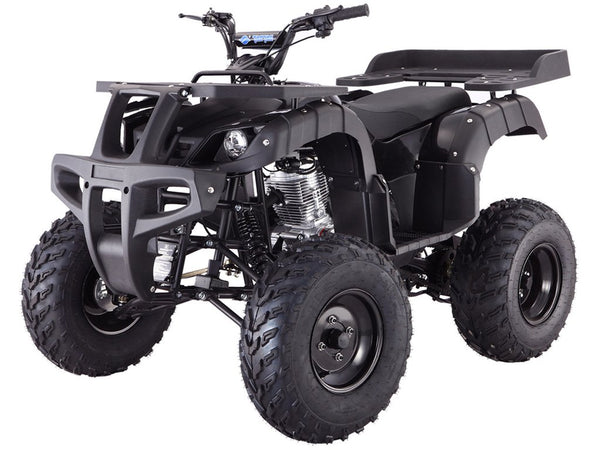 The Heart of the Beast: Fuel Capacity
Fuel capacity is one of the most critical aspects of any ATV, dictating how long you can stay on the trail before needing a refill. And the Tao Tao Rhino 250 ATV doesn't disappoint. With a substantial fuel capacity of 4.2 liters, this ATV is designed to keep you going.
The Rhino 250's fuel tank is strategically positioned to maintain the vehicle's center of gravity, ensuring stability even when the tank is full. This thoughtful design allows you to enjoy a smooth, balanced ride as you traverse through different terrains.
The Powerhouse: Engine
The Rhino 250 is equipped with a 200CC, Air-cooled, 4-stroke, 1-cylinder, manual transmission engine, reinforced by an electric start for effortless ignition. The engine's efficient fuel consumption, paired with the ATV's generous fuel capacity, ensures you get the most out of every drop.
The Journey: Endurance and Efficiency
With a fuel capacity of 4.2 liters and an engine designed for efficiency, the Tao Tao Rhino 250 ATV promises extended off-road adventures. Whether you're exploring the wilderness or tackling challenging terrains, rest assured that the Rhino 250 is built to endure.
The Verdict: Go the Distance with Tao Tao Rhino 250 ATV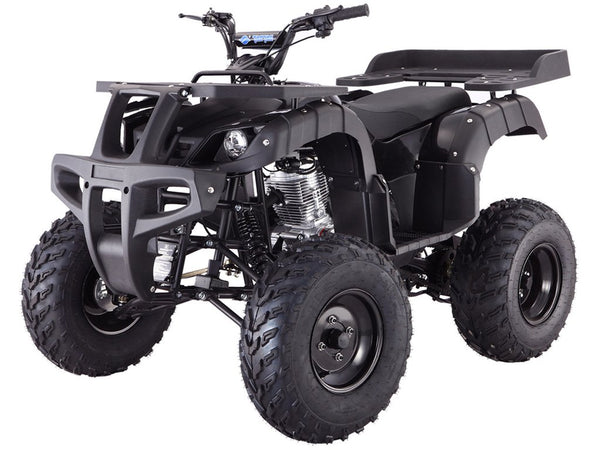 When it comes to fuel capacity, the Tao Tao Rhino 250 ATV checks all the boxes. It's a machine built for endurance, designed to keep you on the trail longer. So, if you're in the market for an ATV that offers both power and efficiency, the Tao Tao Rhino 250 ATV is a hard contender to beat.
And guess what? It's now available at an unbeatable price of $1,499.95 on Power Ride Outlet. Don't miss out on this deal. Grab yours today!