When it comes to off-road adventures, the Tao Tao Rhino 250 ATV is a powerhouse that can't be ignored. One of the most intriguing aspects of this ATV is its starting mechanism. But what exactly is it? Let's deep dive into this.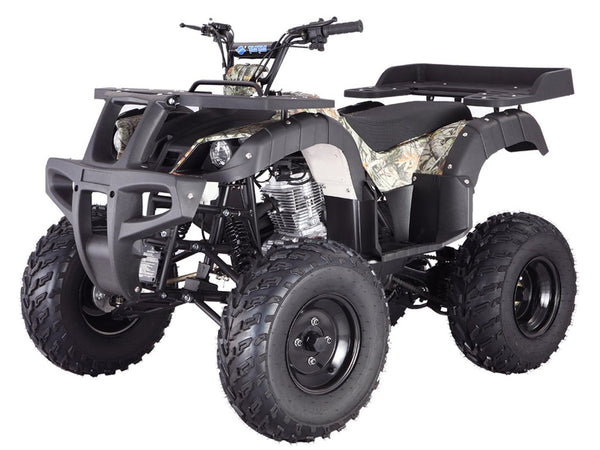 A Glimpse of the Tao Tao Rhino 250 ATV
Before we jump into the technicalities, let's take a moment to appreciate the Tao Tao Rhino 250 ATV. This beast of a machine is equipped with a 200CC, Air-cooled, 4-stroke, 1-cylinder, manual transmission engine that provides robust power for all your off-road needs. But the real gem is its starting mechanism: an electric start.
The Magic of Electric Start
The electric start mechanism in the Rhino 250 is where the true convenience lies. Forget about the struggle of kick-starting your ATV on a cold winter morning or after a brief pit stop. With electric start, your ATV is ready to roar at the push of a button.
The electric start works by sending an electrical current from the ATV's battery to its starter motor. This turns the crankshaft, causing the engine to fire up. It's efficient, reliable, and adds to the overall user-friendly nature of the Rhino 250 ATV.
Why Choose Electric Start?
When it comes to ATVs, the start mechanism plays a significant role in determining the user experience. Electric start offers several benefits:
Effortless Starting:

 

No physical effort is required to start your ATV, making it suitable for riders of all ages and strengths.
Quick Start:

 

The ATV starts up almost immediately, saving you time.
Reliability:

 

Electric start is less prone to issues that can occur with a kick start, such as a broken kick starter.
Wrapping Up
The Tao Tao Rhino 250 ATV with an electric start mechanism is a perfect blend of power, comfort, and convenience. Whether you're an experienced rider or a novice, this ATV is designed to deliver an unparalleled off-road experience. Remember, the sale is on, so grab your Rhino 250 ATV at a fantastic price $1,499.95 before stocks run out!