Adventure awaits young off-road enthusiasts with the incredibly rugged and reliable 110cc Youth ATV/Kids ATV from Power Ride Outlet. One of the most pivotal components of this ATV, which we'll be zooming into today, is its engine. What type of engine does the 110cc Youth ATV/Kids ATV have? Let's rev up our knowledge and explore this in detail.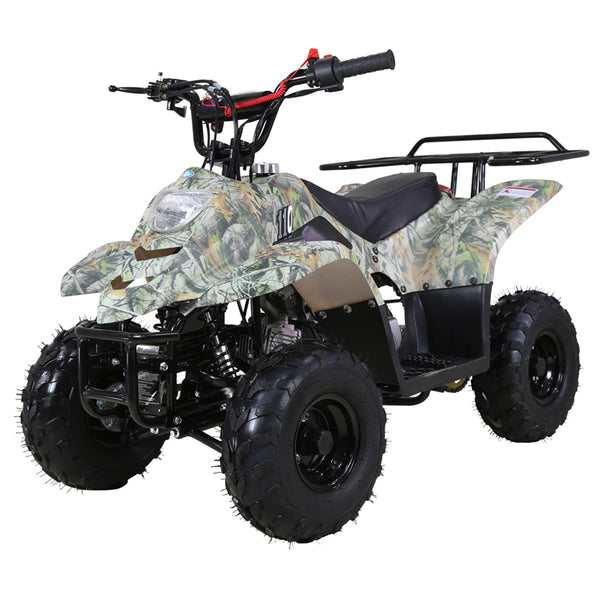 The 110cc Youth ATV/Kids ATV is powered by a 110cc, air-cooled, 4-stroke, 1-cylinder, automatic engine. If that sounds like a mouthful of jargon, don't worry; we'll break it down into simpler terms.
Unpacking the Engine of the 110cc Youth ATV/Kids ATV
At the heart of the 110cc Youth ATV/Kids ATV is a 110cc engine. The 'cc' stands for cubic centimeters, which is a measure of the engine's size. It's essentially an indicator of how powerful the machine is. A 110cc engine is perfect for younger and less experienced riders as it offers good power without being overwhelming.
The engine is air-cooled, meaning it uses air to reduce the heat generated. This feature is beneficial as it makes the ATV more lightweight and less complicated, reducing the chance of mechanical issues.
The term "4-stroke" refers to the engine's operation. In a 4-stroke engine, the piston completes four separate strokes—intake, compression, combustion (or power), and exhaust—which together make up a single cycle of the engine. 4-stroke engines are known for their good fuel economy and lower emissions.
The engine has a single cylinder, which makes it more straightforward and easier to maintain. Finally, the engine is automatic, meaning riders don't have to worry about shifting gears. This feature is particularly useful for young or novice riders, easing their ride while allowing them to focus on the path ahead.
Advantages of the 110cc Youth ATV/Kids ATV Engine
The 110cc Youth ATV/Kids ATV engine is not only robust but also user-friendly. It boasts a max torque of 6.5N.m/5000-5500r/min, delivering enough power to tackle various terrains. The electric start feature ensures a hassle-free start-up, while the chain drive transmission provides efficient power transfer.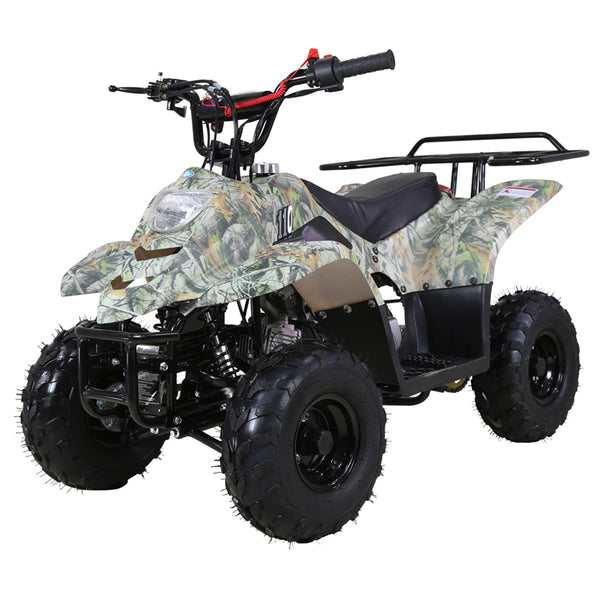 Wrapping Up
In conclusion, the engine of the 110cc Youth ATV/Kids ATV is a well-rounded powerhouse, offering a balanced blend of power, efficiency, and ease of use. It's designed with young riders in mind, ensuring a safe and enjoyable ride. So why wait? Rev up the fun with this incredible ATV, available now at the unbeatable price of $599.95!