When it comes to fun, excitement, and adventure, nothing beats the thrill of a youth ATV, especially the Kids 110 ATV for young riders. This specific model, with its unique features and dimensions, is designed to provide a safe yet exhilarating ride for kids. Let's dive into the details.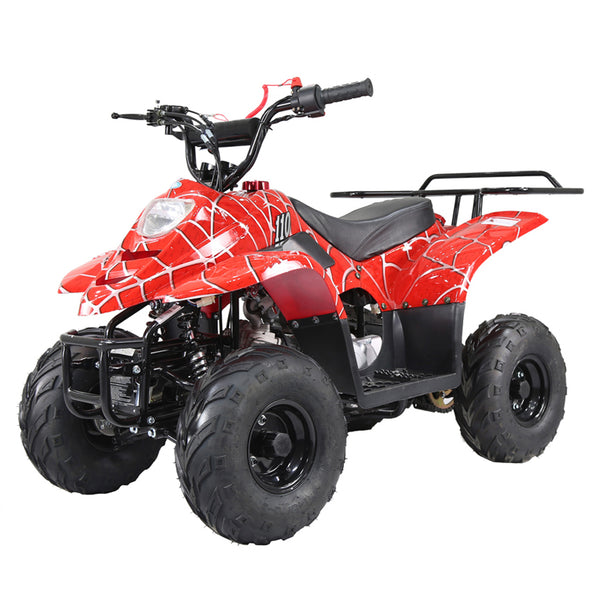 The Specs
The Kids 110 ATV is a compact powerhouse, designed with both safety and fun in mind. It's powered by an air-cooled, 4-stroke, 1-cylinder, automatic engine that can get your child moving at just the right speed. The dimensions of this ATV are particularly noteworthy, providing the right fit for the younger riders.
The overall size of this 110cc ATV is 45.7 inches in length, 28 inches in width, and 33.3 inches in height. It has a seat height of 24.81 inches and a ground clearance of 2.84 inches. The weight of the ATV is 167 lbs, with a maximum loading capacity of up to 132 lbs.
A Closer Look
The Kids 110 ATV has a number of features that make it an excellent choice for young riders. For example, the remote control feature provides an extra layer of safety, while the speed limiter allows parents to control the maximum speed of the ATV.
The tires of the ATV measure 14.5x7-6, both front and rear, providing good traction and stability for various terrains. The ATV also features a front drum hand brake and a rear hydraulic disc foot brake for efficient stopping power.
Making the Right Choice
When choosing an ATV, it's not just about the dimensions or the power of the ATV. It's also about the quality of the product and the reputation of the provider. Rest assured, with Power Ride Outlet, you are choosing a trusted and experienced provider in the ATV market.
The Kids 110 ATV is priced at a reasonable $599.95. Don't miss the chance to get this amazing product at an unbeatable price.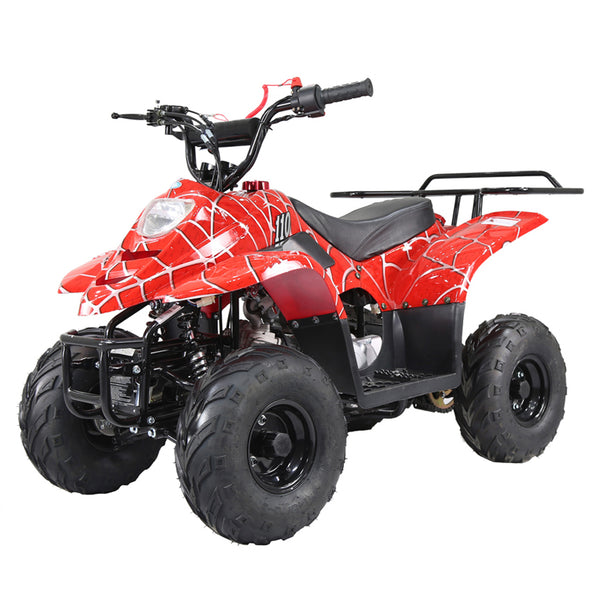 Remember, an informed decision is a smart decision. Make sure you consider all aspects before purchasing an ATV for your child. Safety, durability, and fun - that's what the Kids 110 ATV is all about!