The thrill of off-roading is something that captures the hearts of all ages. For the young ones who are just getting their feet wet in the world of all-terrain vehicles (ATVs), the Tao Motor 110 New Boulder Kids ATV 2022 Model Limited Edition ↗ stands as a beacon of fun, safety, and innovation. But what's the price tag on this adventurous ride? Let's dive in.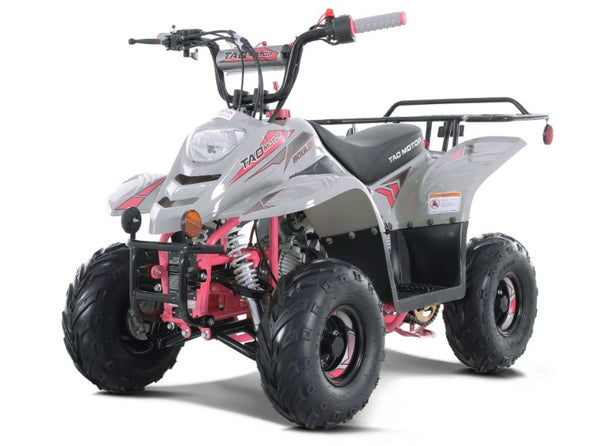 This stylish ATV is currently available at the unbeatable price of $709.95. It's a steal considering the unmatched features and quality it offers. But let's not just talk numbers; let's talk value.
Performance and Safety
The Tao Motor 110 New Boulder Kids ATV is a four-stroke, single-cylinder machine with an automatic transmission. It's air-cooled and uses premium gas only. This ensures a smooth, steady ride for your child, while also extending the life of the engine.
Safety-wise, it's equipped with a remote engine shut off control for child safety and a speed limiter for an easy learning process. The ATV has front hand brakes with a drum and rear foot brakes with a hydraulic disc. It's designed to provide maximum control over the vehicle and ensure the safety of the rider at all times.
Convenience and Style
This ATV boasts a fully automatic transmission, giving the pleasure of push throttle and go. It's a feature that makes it the ideal choice for beginners. The ATV is also fitted with a remote and alarm control for added safety and peace of mind for parents.
The ATV is available in various camouflage colors including green, pink, and maple. This makes it a stylish choice for kids who want to show off their love for nature and outdoor adventures.
A Wise Investment
Considering all these features and the overall quality of the Tao Motor 110 New Boulder Kids ATV 2022 Model Limited Edition ↗, the price of $709.95 is not just a cost, it's an investment. An investment in your child's happiness, their growth, and their love for outdoor sports.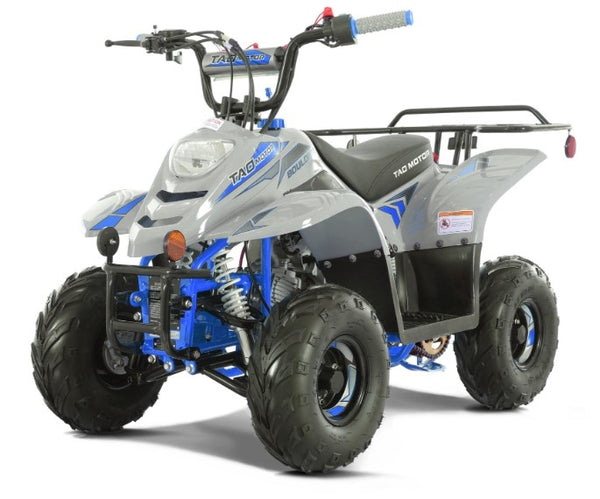 In conclusion, the Tao Motor 110 New Boulder Kids ATV is not just another ATV. It's a stepping stone for your child's love for adventure and a testament to their growth. Don't wait, make the purchase ↗ today and let your child explore the world in a new, exciting way.