If you're on the hunt for an adult ATV that offers a unique blend of power, efficiency, and ruggedness, look no further than the Tao Tao Rhino 250 ATV. In this article, we're diving deep into the dimensions of this impressive ATV, highlighting its physical characteristics that make it stand out in the market.
Unraveling the Tao Tao Rhino 250 ATV
The Rhino 250, a product of Tao Tao, is not your average ATV. It's an adult ATV designed for the adventurous and the daring. It has an air-cooled, 4-stroke, 1-cylinder, manual transmission engine, and an electric start. These features, combined with its unique dimensions, make it an ATV to reckon with.
Tao Tao Rhino 250 ATV Dimensions: A Closer Look
Let's cut to the chase. The Rhino 250's overall size measures 69.3x42.1x43.3 inches. It has a seat height of about 31.89 inches and a ground clearance of approximately 5.32 inches. This ATV's wheelbase measures about 43.9 inches, which gives it stability and balance even on rough terrains.
The ATV's front tires are 23x7-10, while the rear tires are 22x10-10. These dimensions ensure that the ATV has a firm grip on the ground, enhancing safety for the rider.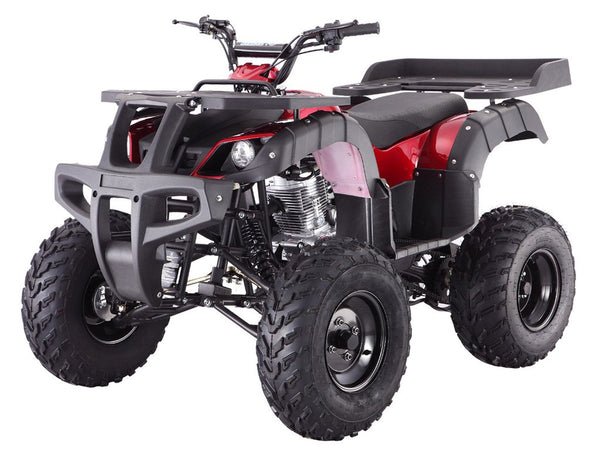 Why Size Matters
The dimensions of an ATV are crucial as they impact the vehicle's performance, stability, and safety. The Rhino 250's dimensions strike a balance between stability and agility. Its size is perfect for adult riders, providing ample space for comfortable seating and legroom.
With a max loading capacity of 198 lbs, the Rhino 250 can handle both light and heavy riders without compromising on performance.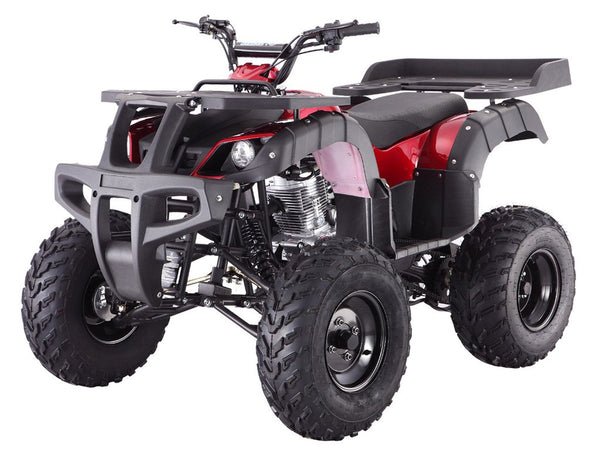 Seal the Deal
Now that you've gotten a glimpse into the Tao Tao Rhino 250 ATV, it's time to take the plunge. Available at an unbeatable price of $1,499.95, this ATV is a steal. Don't wait! Grab this opportunity and unleash the adventurer in you.