The engine is the heart of any All-Terrain Vehicle (ATV), and the Tao Motor 125 New TForce Midsize ATV 2022 Model Limited Edition ↗ is no exception. But what type of engine does it have? Let's dive into the specifics.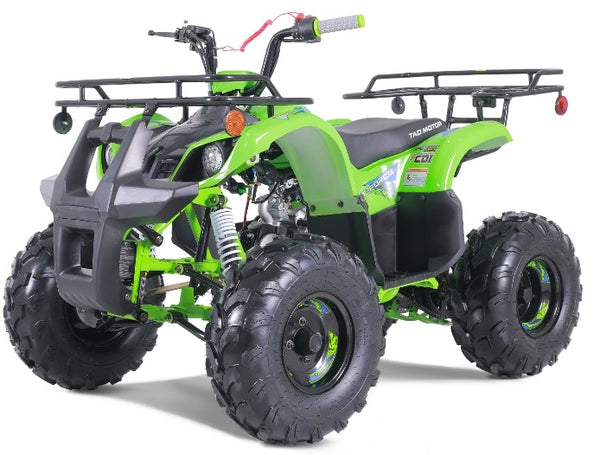 The Heart of the Beast
At the core of the Tao Motor 125 New TForce Midsize ATV is a 4-stroke, air-cooled engine. This type of engine is known for its durability, consistent performance, and ease of maintenance. It's a powerhouse that ensures a thrilling ride every time you hit the trail.
What Does a 4-Stroke Engine Mean?
A 4-stroke engine completes a power cycle with four strokes of the piston or two rotations of the crankshaft. This process provides a balance between performance, efficiency, and longevity, making it a popular choice for ATVs.
The Perks of Air-Cooling
The air-cooled feature of this engine means it uses air to disperse heat. This method of cooling is simple, reliable, and less likely to suffer from mechanical breakdown, making your ATV adventures worry-free.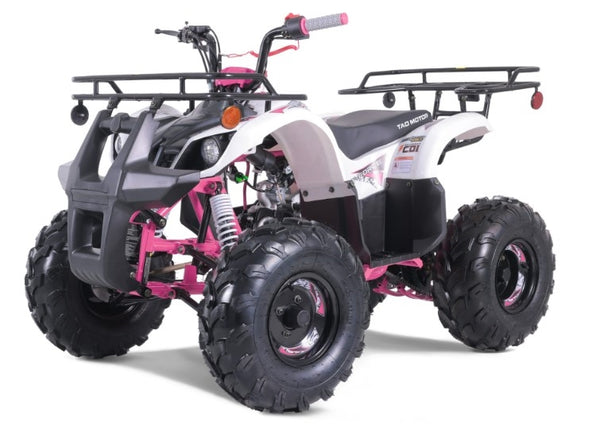 Bottom Line
The engine of the Tao Motor 125 New TForce Midsize ATV 2022 Model Limited Edition ↗ makes it a standout choice in the world of ATVs. With its robust 4-stroke, air-cooled engine, it promises not just power but also reliability. Priced at just $1,499.95, it's a deal that's hard to resist. Get yours today! ↗