When selecting an all-terrain vehicle (ATV) for your child, one of the key factors to consider is seat height. So, what is the seat height of the Tao Motor 125D Kids ATV ↗? Let's explore this critical feature and why it matters in your ATV selection process.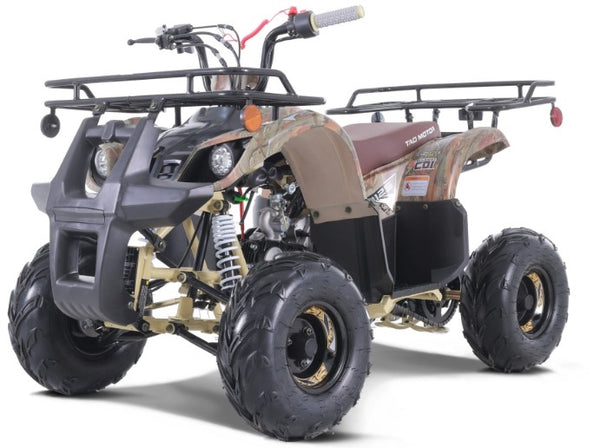 Understanding Seat Height
The seat height of an ATV refers to the distance from the ground to the top of the seat. This measurement is vital because it affects how comfortably and safely a rider can handle the ATV.
Tao Motor 125D Kids ATV Seat Height
The Tao Motor 125D Kids ATV boasts a seat height of approximately 26 inches (or about 66 cm). This height is designed to accommodate a variety of young riders comfortably, ensuring they can reach the controls easily while maintaining a safe and stable riding posture.
Why Seat Height Matters
The right seat height allows the rider to touch the ground with both feet when seated, which is essential for stability and control, especially when starting or stopping the ATV. A suitable seat height also makes the ATV more comfortable to ride, which is crucial for longer rides or rough terrains.
While seat height is an important consideration, the Tao Motor 125D offers much more. Its powerful engine, automatic transmission, and robust safety features make it a fantastic choice for kids' ATVs. Furthermore, it's received countless positive reviews from satisfied customers, attesting to its quality and performance.
Wrapping Up
In conclusion, the seat height of the Tao Motor 125D Kids ATV ↗ is designed to provide a comfortable and safe riding experience for young riders. Along with its other standout features, this ATV is a fantastic choice for your child's off-road adventures.
Ready to make a purchase? Order the Tao Motor 125D Kids ATV today ↗!