The choice of an All-Terrain Vehicle (ATV) often comes down to its technical specifications. Understanding these specifications can help you make an informed purchase. So, let's delve into the technical specifications of the Tao Motor 125 New TForce Midsize ATV 2022 Model Limited Edition ↗.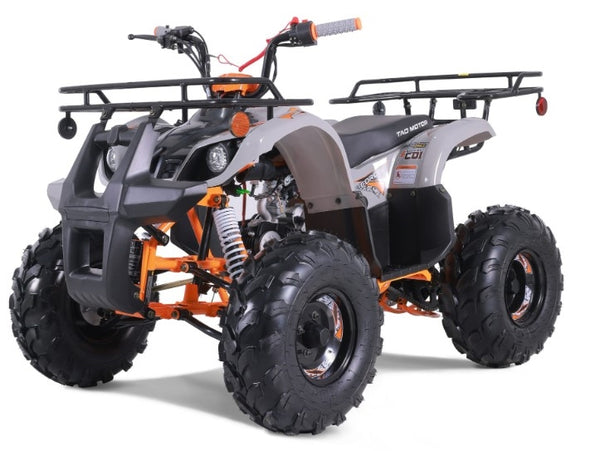 Engine
The Tao Motor 125 New TForce Midsize ATV is equipped with a 4-stroke, air-cooled engine. This type of engine is known for its robust performance and longevity, ensuring a thrilling ride every time.
Transmission
This ATV features an automatic transmission with reverse. This feature adds convenience for the rider, making it easy to navigate through challenging terrains.
Safety Features
Safety is a paramount concern for Tao Motor. That's why this ATV comes with a remote control shut off, making it a safe choice for younger riders.
Tires
Equipped with 19/7-8 tires in the front and 18/9.5-8 in the rear, this ATV ensures superior traction and control, no matter the terrain.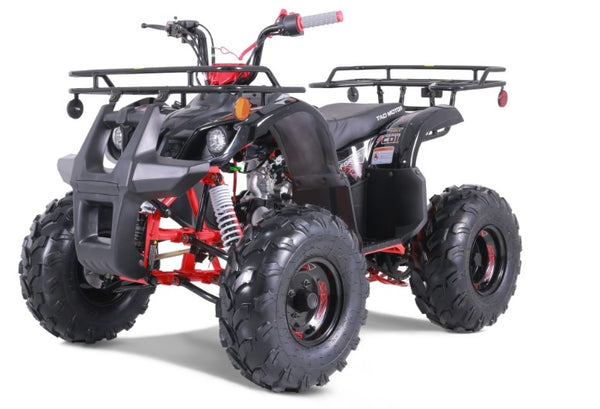 Conclusion
The Tao Motor 125 New TForce Midsize ATV 2022 Model Limited Edition ↗ is a marvel of modern ATV technology. Its robust engine, convenient transmission, and advanced safety features, all for just $1,499.95, make it an excellent choice for any outdoor enthusiast. Don't miss out on this fantastic ride. Get yours today! ↗