If you are in search of an adventure-filled ride for your kids, look no further. Introducing the Tao Motor 110 New Boulder Kids ATV 2022 Model Limited Edition ↗ - a powerhouse of fun, safety, and durability!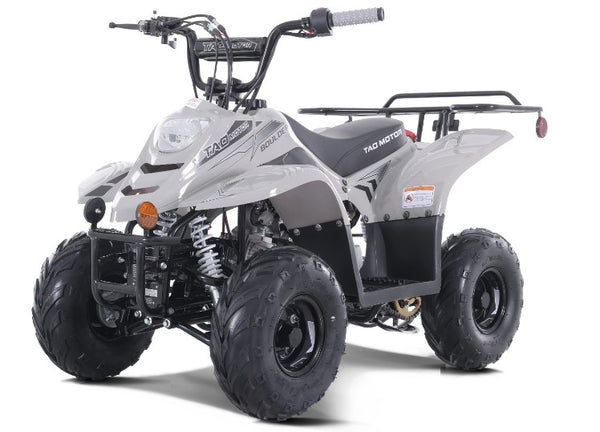 Unparalleled Specifications
The Tao Motor 110 New Boulder Kids ATV is not your average kids' ATV. This Four Stroke, Single Cylinder beast comes with a displacement of 110ml, coupled with a battery of 12V/4Ah. The Automatic Transmission and Electric Starting system make it a breeze to operate.
This ATV rides on 14.5" front and rear tires, providing ample ground clearance and a steady ride. The ATV weighs in at 167 pounds and features a maximum loading capacity of 132 pounds, making it perfectly safe for your kids to ride.
Additionally, the ATV sports a unique Camouflage color available in Green, Pink, and Maple shades, offering a stylish and cool look that will surely make your kids the talk of the neighborhood.
Safety First!
While the thrill of the ride is important, nothing beats the peace of mind knowing your child is safe. This ATV comes equipped with a Remote Engine Shut Off Control, Speed Limiter, and an Engine Kill Switch. The remote control allows parents to shut off the ATV engine remotely, ensuring maximum safety.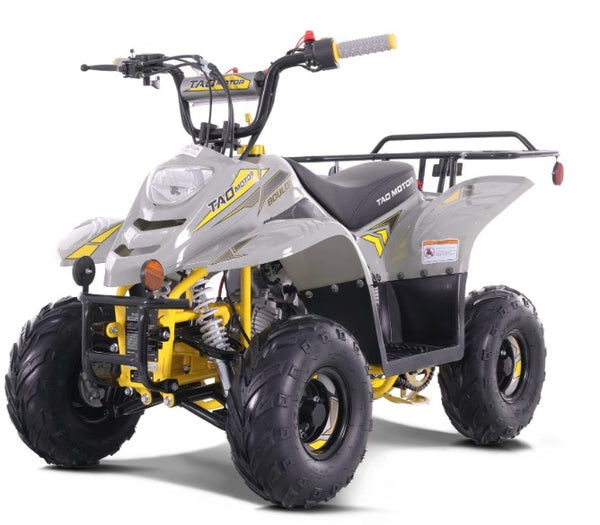 The Tao Motor Advantage
The Tao Motor 110 New Boulder Kids ATV 2022 Model Limited Edition ↗ is a product of Tao Motor's tireless dedication to quality and innovation. This ATV showcases the perfect blend of robust performance, superior safety features, and stylish design, making it an unbeatable choice for your kids' outdoor adventures.
So, why wait? Power up your kids' ride with the Tao Motor 110 New Boulder Kids ATV 2022 Model Limited Edition. Available now at a discounted price of $709.95. Order Now! ↗