The thrill of adventure, the call of the wild, the freedom of the open road - nothing personifies these feelings better than the Tao Motor 125 New TForce Midsize ATV 2022 Model Limited Edition ↗. A machine engineered for the daring, the bold, the explorers at heart. But with all this power, comes a question - Does it feature a speed limiter?
The Need for Speed...and Safety!
Before we hit the gas, let's address safety. The Tao Motor 125 New TForce is equipped with a speed limiter. Yes, you heard it right! This feature allows you to control the maximum speed, giving you peace of mind while ensuring a safe and enjoyable ride.
A Closer Look at the Beast
Beyond the speed limiter, the Tao Motor 125 ↗ is a treasure trove of features, all designed with the driver in mind.
Tao Motor's Reliability
The Tao Motor brand is a name you can trust. With a history of delivering high-quality, durable, and high-performing ATVs, this particular model, the 2022 Limited Edition, is a testament to their commitment to excellence.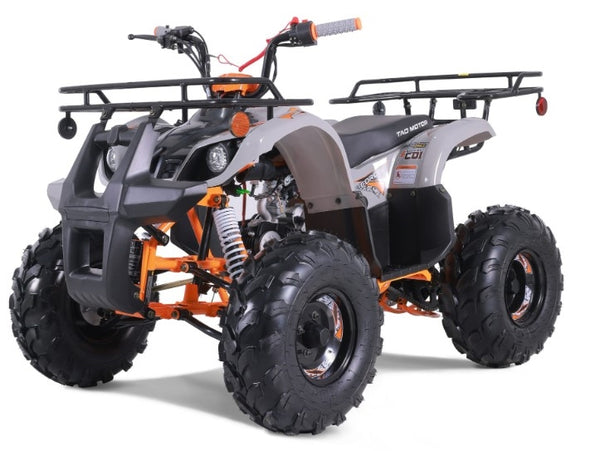 Engineered for Excellence
Underneath the hood of the Tao Motor 125 New TForce ↗, you'll find a robust 125cc engine. But this ATV isn't just about power. It's designed to balance performance and control, giving you a ride that's as thrilling as it is safe.
Wrapping It Up
So, to answer the burning question: Yes, the Tao Motor 125 New TForce Midsize ATV 2022 Model Limited Edition ↗ comes with a speed limiter. This feature, coupled with its impressive capabilities and trusted brand, makes it an unbeatable choice for your next off-road adventure.
And here's the deal. For a limited time, you can get your hands on this beast at a discounted price. Don't miss out on this opportunity. Click the link to order yours now!